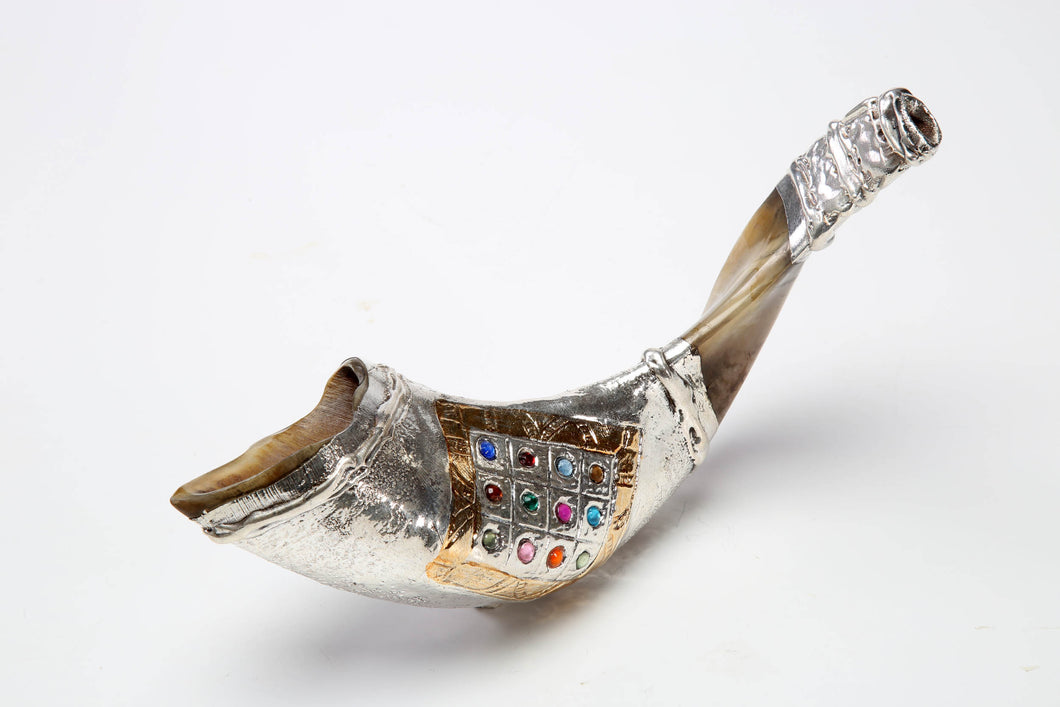 925 Sterling Silver Plated Rams Horn Shofar By "Shofarot Israel" + FREE SHIPPING (1)
Regular price $90.00 Sale
925 Sterling Silver PlatedRams Horn Shofar By "Shofarot Israel"
"So the people shouted, and the priests blew with the horns. And it came to pass, when the people heard the sound of the horn, that the people shouted with a great shout, and the wall fell down flat…"
(Joshua 6:20)
The significance of the shofar dates back to the dawn of Jewish history, and its call still echoes today in synagogues and temples all over the world. Playing an important role in the Bible, the shofar is a key part of Rosh Hashanah (the Jewish New Year) and Yom Kippur, when it is played to mark the end of fasting. Shofars are also used to welcome Shabbat, and to announce the new year and the new moon.
Today, the shofar is a powerful symbol of Jewish culture in Israel and around the world. For many years, Jews were not permitted to sound the shofar at the Western Wall in Jerusalem. After the Six Day War, when Jerusalem was finally unified under Israeli control, Rabbi Shlomo Goren was finally able to approach the Wall and play the shofar there once more. The shofar is usually sounded at Jewish weddings and when a new Torah scroll has been completed, and is used as part of many official government events, including the inauguration of a new president.
Shofars are usually created from ram horns as a remembrance of the Binding of Isaac. In Yemenite Jewish culture, shofars are often made from the horns of the kudu – a type of large antelope.